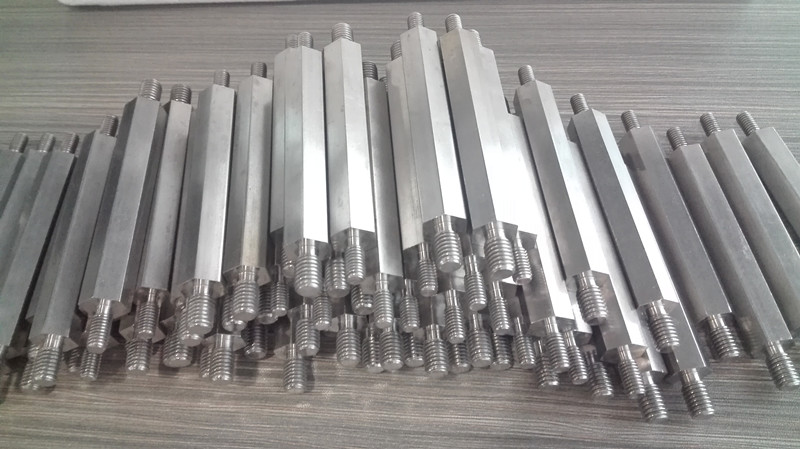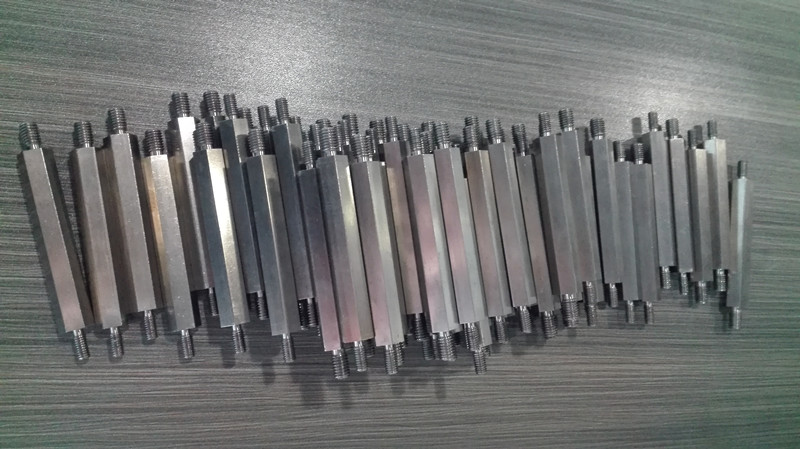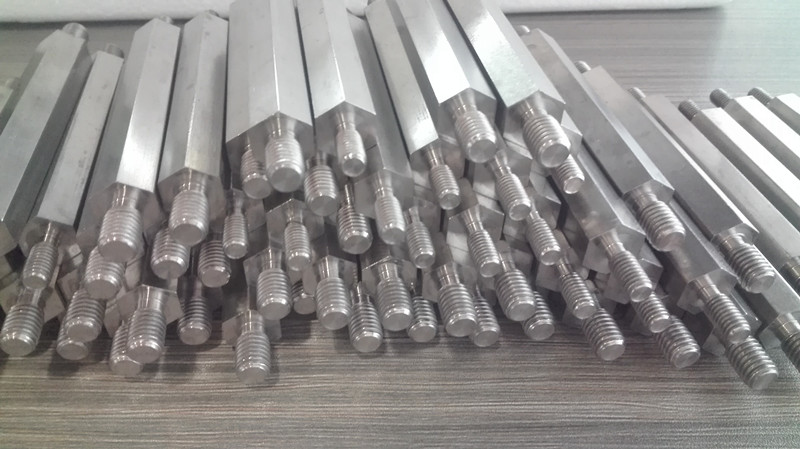 Descirptionen
Name

Titanium Double Headed Screws

Grade

GR1,GR2,GR5

Size

DIN933,DIN912,DIN6912,or customized for you


Surface

polishing,anodizing,black oxideor plating color

Features

1.light weight

2.acide and alkali resistance

3.anti-corrosion

4.excellent mechancial strength ect.

Applicaton

1.Equipment:

accessories,airplane,ship,bcycle,medical,ect.

2.Aerospace,industry,navigation,chemical plants and so on.
Material: Ren titan, Titanlegering
Grade: Gr1, Gr2, Gr5 (Ti6al4v), Gr7, Gr9
Standard: DIN 835/938/939/940
Specifikation: M3-M30 * L
Ytbehandling: Polering, anodisering, nitrering
Färg: Ti natur, Guld, Blå, Grön, Lila, Svart, Regnbåge
Fästartyp
Titanbultar: DIN931, DIN933, DIN912, DIN963, DIN913, DIN6912, DIN6921, DIN7984, DIN7991 etc.
Titanmuttrar: DIN125, DIN9021, DIN127.
Titanbricka: DIN934, DIN985.
Ansökan
Petroleum, metallurgi, kemisk, elektronisk, farmaceutisk, Marinteknik, bildelar, motorcykeldelar, cykeldelar, båttillbehör, utrustning för utomhusöverlevnad, sportartiklar och andra områden.
Produktkategorier : Andra titanprodukter > Titan Fastspänning